July 30, 2018 · 6:33 pm
Social Media Content for Every Day in August
There are a ton of great content ideas that you can use every day. Take a look!
If you have returned from summer vacation only to discover that you're fresh out of social media ideas, don't worry we've got you covered. Here are our content ideas for every day in August to keep your posts fresh and your audience engaged.
August 1 World Wide Web Day
Celebrate the advent of the internet on World Wide Web Day. Sir Tim Berners-Lee is credited with inventing the web in 1989, and since its inception, it has become part of our daily lives. Give a shout out to Berners-Lee for creating the internet and ask your followers to do the same.
August 2 Lollapalooza Begins
Lollapalooza kicks off in Chicago on August 2, and it will feature headliners like Bruno Mars, Jack White and more. Share the livestream with your community and tag the artists as well as some of the songs you hope they perform.
August 3 International Beer Day
International Beer Day is a great excuse to grab a cold one and share a selfie with your audience. If you have a favorite brand of beer, tag it in your photo.
August 4 National Chocolate Chip Cookie Day
Everyone loves a good chocolate chip cookie. Post an IGTV video of you making a batch and don't forget to include the written recipe in the description to help with discoverability.
August 5 National Sisters Day
If you have a sister — or a friend who is as close a sister — share a video or a photo with a caption that explains how much she means to you. Ask your followers to do the same using the hashtag #NationalSistersDay.
August 6 Farm Worker Appreciation Day
Visit your local farmers market, post photos of the colorful fruits and vegetables and tag the purveyors of those healthy foods. This is a great way to show your appreciation to farmers who work tirelessly to put food on our tables.   
August 7 Professional Speakers Day
Speaking in front of people is a special skill and requires a lot of courage. If you know someone who is an exceptional public professional speaker, post one of their talks or speeches on your social channels. Here's a link from TED that includes tips on how to improve public speaking skills.
August 8 International Cat Day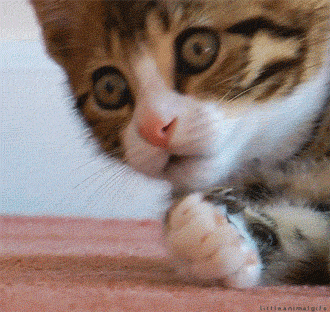 The internet is full of cat photos, videos, and GIFs — why not add yours, too. Post your cutest kitty photos and use the hashtag #InternationalCatDay to help your photos get discovered by other cat lovers.
August 9 National Book Lovers Day
Post an insightful quote or excerpt from your favorite summer read and tell your followers how it impacted you. #NationalBookLoversDay
August 10 Earth Overshoot Day
Educate your audience about the importance of taking care of the environment on Earth Overshoot Day. This day represents the date "that all of humanity will have used more from nature than our planet can renew." Create an eco-friendly initiative at your workplace and post about it on social.
August 11 National Sons and Daughters Day
If you have kids, tweet some cute pictures of when they were younger with a short story about what makes them special — just try not to embarrass them too much. #SonsAndDaughtersDay
August 12 International Youth Day
International Youth Day asks us to consider the incredible impact positive, driven young people can have on the future. Share an inspiring story of a young person who has made a difference with the hashtag #YouthDay.  
August 13 International Left-handers Day
Left-hand people unite! August 13 is a day to honor you. If you're right-handed, record yourself writing or doing major tasks with your non-dominant hand — we're betting the results will be hilarious.
August 14 Creamsicle Day
We know there are a lot of holidays dedicated to food on this list, and we promise we're not trying to fatten you up. However, creamsicles are too good to ignore. Ask your community to share the best photos of their favorite creamsicle flavors with ideas on how to work off all those calories.
August 15 National Relaxation Day
Need a break? Post photos of you putting your feet up, and encourage followers to unwind and post about how you relax after a long work week. 
August 16 National Tell a Joke Day
Post a video of your favorite comedian telling a joke on National Tell A Joke Day. Or, if you're feeling brave, post a video of you telling one of your favorite "knee-slappers" — just try to keep in clean.
August 17 Thrift Shop Day
If you're in the fashion/retail business this is a great way to show how you can put together unique outfits from affordable clothing rather than spending big bucks on the latest duds. Capture it on video or with photos and tag the thrift shop in your posts.
August 18 Break the Monotony Day
A daily routine at work can get monotonous. Help your community change up their day by posting ways to break the monotony and stay motivated at work. Ask followers to contribute their top strategies.  
August 19 World Photo Day
Today would be a prime opportunity to hold a photo contest for your audience. Choose a theme that is relevant to your business or brand and use giveaways to get people engaged. For example, you can if you have a retail business ask customers to post a photo of them wearing your clothes in a new and unique way.
August 20 International Homeless Animals Day
On International Homeless Animals Day use your social channels to raise awareness about stray animals and include a link to organizations like Miranda Lambert's MuttNation that help pets find forever homes.
August 21 Senior Citizens Day
Honor the wisdom of a senior in your life by sharing a positive story about them. Or better yet, post a YouTube or IGTV video of a special senior citizen telling stories of some of the most memorable, impactful moments of their life.
August 22 Be an Angel Day
Be an Angel Day is day designed to bring out the best in all of us. Perform a random act of kindness for someone and post how this made you feel afterward. You can also acknowledge an "angel" on social channels detailing their accolades.  
August 23 Burger Day
Ok, this is our last food post — we swear. (Can you tell Sensai loves food?) On Burger Day, visit your local burger joint and post a photo of yourself mowing on one. Ask your audience who has the best burger in the U.S.
August 24 International Strange Music Day
What's the strangest song you've ever loved? Link to the video and ask followers to post their favorites.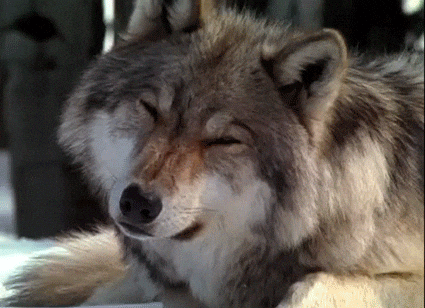 August 25 Franchise Appreciation Day
Franchise appreciation day is your chance to highlight a business that is doing an excellent job of providing customer service. And, if you're a franchise business, give your location a shout out and highlight superstar employees.
August 26 National Women's Equality Day
Women's Equality Day commemorates the day women were first legally permitted to vote. Post about a local organization that empowers women. Ask your community to do the same using the following hashtag #WomensEqualityDay.
August 27 U.S. Open Tennis Kickoff
Get your tennis-obsessed followers pumped by polling your audience and asking for their prediction on who will win.
August 28 Bow Tie Day
Bow ties are having a moment. Post this list of the 10 Best Bow Ties, and get your friends or coworkers to sport fun and fashionable looks to work and post an Instagram story of the results.
August 29 Individual Rights Day
Today we honor philosopher John Locke, who believed that every individual should have the right to life, liberty, property, freedom of speech and more. Post about a right you are grateful for.  
August 30 International Whale Shark Day
At 14 meters long and weighing in at 12 tons, whale sharks are some of our most unique and vulnerable sea creatures. Use your social post to educate your audience about these amazing creatures with cool photos.
August 31 We Love Memoirs Day
Memoirs are a great read and can be inspiring. On this day share a recommendation for a great book and invite your followers to add to their favorites in the comments.
Looking for more ways to enhance your social media marketing with the power of A.I.? Check out Sensai today.