July 2, 2018 · 5:27 pm
Social Media Content for Every Day in July
Struggling to find good social media content ideas? We've got you covered.
Setting a goal to post to social media every day of the month is easy, but coming up with ideas can be hard, especially when you're crunched for time.
To help you out, we've compiled a list of creative ways to use your favorite July holidays to invigorate your social posts and engage more followers.
July 1 International Joke Day
Get your audience giggling by sharing a video clip of your favorite comedian telling a killer joke. Ask your followers to share their own favorites in the comments.
July 2 I Forgot Day
Give your followers a favorite strategy you use to conquer forgetfulness and stay on top of what's important. If you have a favorite smartphone app or other tech solution, share it. Ask your audience to share their strategies, too.
July 3 International Plastic Bag Free Day
Plastic bags overburden our landfills and harm ocean-dwelling wildlife. Show your commitment to the environment by sharing a photo of yourself using a reusable bag with the hashtag #PlasticBagFreeDay.
July 4 Independence Day
Independence Day is all about celebrating America's birthday. Host a photo contest on Instagram and prompt your users to post their most patriotic selfie, or the most impressive fireworks display. Get your followers on board with a branded hashtag or giveaway.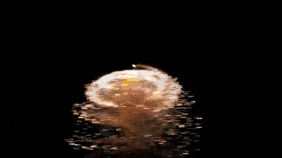 July 5 Essence Festival Kickoff
The Essence Festival kicks off in New Orleans on July 5 and is available via live stream. The show features beloved R&B performers like Erykah Badu, Jill Scott, and Snoop. Post links to your favorite videos from these artists and tag them, as well as the festival. You can ask followers to do the same.
July 6 World Kiss Day
What better way to show love than with a kiss? Post a boomerang of you blowing an air kiss to your audience and use #WorldKissDay.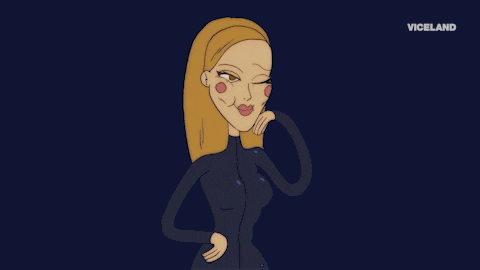 July 7 Tour de France Begins
Covering roughly 2,000 miles, the Tour de France is cycling's favorite race. Poll your followers about who they think will win or post an inspiring story about one of your favorite competitors.  
July 8 SCUD Day
SCUD stands for Savor the Comic, Unplug the Drama Day. The goal for today is to abandon drama and approach life's ups and downs with a sense of humor. Encourage your followers to do the same.
July 9 Worldwide Knit in Public Day
Show off a video of yourself at your favorite outdoor cafe working on your latest scarf, hat or baby booties. Or share a photo of yourself in an afghan made by your favorite grandma. Ask your followers to share their favorite creations in the comments.
July 10 Pina Colada Day
Celebrate one of summer's coolest mixed drinks by creating an Instagram-worthy Pina Colada. Food and drink are outstanding Instagram performers, so go all out with cherries, a pineapple wedge, a festive straw and an umbrella in a jumbo-sized glass.  
July 11 Make Your Own Sundae Day
Surprise someone you love with a homemade ice cream sundae with all their favorite ingredients. Share a video of you surprising them with this treat on YouTube.
July 12 Simplicity Day
Make an effort to slow down and simplify your life for a full day while tweeting updates that will inspire your followers using #SimplicityDay.
July 13 French Fry Day
Everyone has a favorite local french fry place. Check in at your favorite restaurant and post about why you love their fries. Don't forget to tag the business in your post.
July 14 Wimbledon Women's Finals
Find and share an inspiring story about your favorite finalist. Tell your followers why you think she's amazing.
July 15 World Cup Finals
With over 3.5 million viewers, the World Cup is the world's largest sporting event. Poll your followers on who will be the victor. See if you can get a friendly debate going in the comments.  
July 16 Get Out of the Doghouse Day
When someone's in the doghouse, they're in trouble. This is a good day to post about the power of forgiveness to get your followers thinking about it, too.
July 17 World Emoji Day
Have more fun with your posts on World Emoji Day. Create a cool emoji design to share with your followers or try a copy and paste design.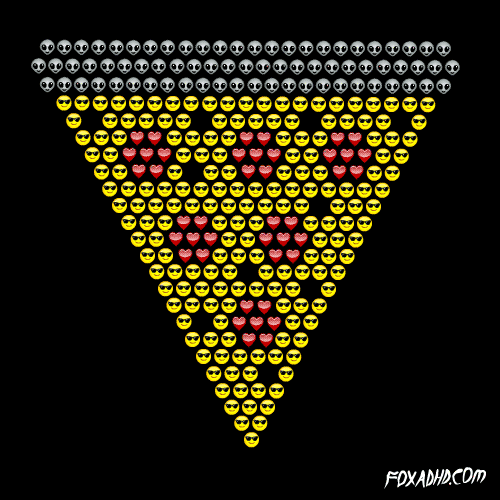 July 18 Nelson Mandela International Day
Each year on Nelson Mandela's birthday, the UN asks us to celebrate Mandela's life by doing something to make a difference in our communities. Take meaningful action and share with your followers using the hashtag #NelsonMandelaDay.
July 19 Get to Know Your Customers Day
Get to know your most loyal customers by hosting an impromptu customer appreciation event and advertising it on social channels. Or, post pictures or company logos of your customers along with the reason why you enjoy doing business with them.
July 20 Moon Day
On Moon Day, we celebrate the first human steps on the moon that occurred in 1969. Have a Moon Day celebration to mark this occasion and post old pictures of the Moon Landing.
July 21 Junk Food Day
If French Fry Day and Make Your Own Sundae Day weren't enough, Junk Food Day has arrived. Have lunch at your favorite junk food spot or create a spread of cookies and chips at your office. Post photos of you stuffing your face.
July 22 Parents Day
Tell your followers how your parents made you the person you are today. Ask your followers to comment with their own stories of gratitude.
July 23 National Gorgeous Grandma Day
Share an inspiring story about your grandma or post an old (or recent!) picture of her looking beautiful using the hashtag #NationalGorgeousGrandmaDay.
July 24 Tequila Day
Share your favorite margarita recipe with your followers. You can also try to modify your recipe with a new flavor like watermelon, pineapple or mango.
July 25 Video Game Day
Whether you grew up playing Pac Man or Super Mario Brothers, Video Game Day is designed to recognize all gaming aficionados. Create a poll asking your followers which video game was their all-time favorite to play.
July 26 National Intern Day
Make your interns feel special today by highlighting what makes each of them amazing on social media.
July 27 Systems Administrator Appreciation Day
Use your social channels to talk up the incredible tech feats your systems administrator has performed for your company this year. Post a picture of your systems administrator on the job along with the hashtag #systemsadministratorday.
July 28 World Hepatitis Day
Hepatitis affects millions of people across the globe. Use your social channels to raise awareness about World Hepatitis Day.
July 29 Lipstick Day
Lipstick Day is perfect for social media photo opps. Share a photo of you and your co-workers looking gorgeous in your favorite bold shades.
July 30 Paperback Book Day
Recommend a good book to your followers — bonus points for choosing a book that would be especially useful to your audience. You can use this list from the New York Times for ideas.
July 31 National Mutt Day
Honor your furry best friend with a post today. Even better, donate to your favorite dog-friendly charity and get your followers to do the same.