October 17, 2018 · 7:21 pm
GIFs That Keep Giving: 3 Tools That Provide Great Social Media Content
Check out these online tools to help you quickly find or create cool GIFs.
Creating fresh social media content, like GIFs, can seem like a tall order when you're a busy small business owner.
Designing, animating and editing a GIF (Graphics Interchange Format) can take a big bite out of your productivity and may take the focus off of running the day-to-day operations.
However, that doesn't mean you should leave creating this type of content on the cutting room floor — it's essential to your social media marketing strategy.
In fact, posting GIFs to your social channels — especially Twitter —  can increase your engagement by 20 percent. If you're short on time, you can use these three resources that provide fun and compelling GIFs.  
GIPHY is a repository of pre-made GIFs that span nearly every topic. You can search by keywords or keyword phrases that are related to your content, and you'll be able to find GIFs or animations for your social channels.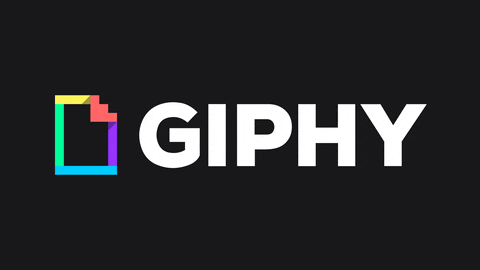 Be advised that if you try and download a GIF to use in Instagram that the file may not be compatible with other social networks, such as Twitter.
Twitter already has a GIPHY plugin, so it may be easier for you to search for content in the application.
If you're looking for more artistic content, GifMuse provides beautiful animated GIFs that you can use for your social posts.
Downloading GIFs may not be as intuitive as downloading content from GIPHY. You'll have to save the image as a GIF on your desktop then reupload either as a MOV or MP4 file to your social channels.
Image by Low Sugar Eye Candy
Also, there is no search function on the site, so you won't be able to find content by topic. However, if you have time to sort through the GIFs, you may find something that's relevant to your subject.
If you do use GIFs from this site, give credit to the artist in your post and tag them to recognize their fantastic work.
If you want to create your GIFs, Canva provides an easy and seamless way to animate your photos.
First, you can choose images or illustrations that come with the software or upload your own photos. Then, add text or additional imagery to your content.
Once you've created a design you like, click on the download button in the top right-hand corner of the screen and choose "Animated GIF (experimental)."
You'll be prompted to choose the animation style — rise, fade, block, 3D and more — for your content and you can choose to download your file as a movie or a GIF.
Be sure to check the different animation styles and to test your GIF after it downloaded. There may have been some bugs that were downloaded with the file.
Experimenting is key with GIFs. Test different styles or even longer GIFs to see what resonates more with your audience.
Related Posts